As part of a joint operation conducted by the UK and Spanish authorities, the Spanish National Police and Customs Surveillance Services (DAVA) were able to intercept a sailing vessel carrying 1000 kg of cocaine.

The interception of the vessel named WIND WHISPER occurred on the 13th of June with the operational support of the Spanish special operations vessel FULMAR. The vessel had departed the Caribbean area and was heading towards Europe. The crew, composed by three Bulgarian nationals, was arrested.

According to the Spanish authorities, this criminal organization was composed by experienced sailors and was led by a former British Royal Navy officer who had already been previously detained and had strong ties with other criminal organizations throughout Europe.
These developments were linked to an ongoing investigation into international drug trafficking which has led so far to the arrest of several other individuals in Spain, and the apprehension of 1.6 tonnes of hashish and other sailing vessels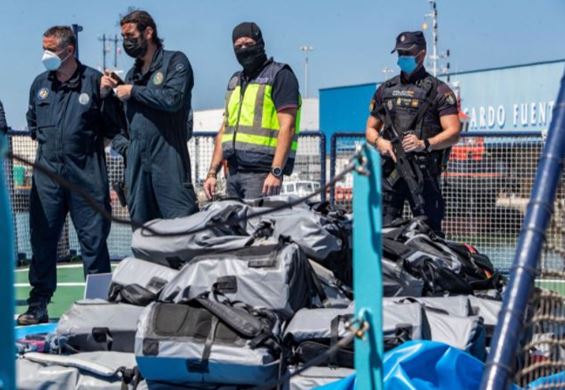 Press Release: https://www.agenciatributaria.es/AEAT.internet/Inicio/La_Agencia_Tributaria/Sala_de_prensa/Notas_de_prensa/2021/Desarticulada_una_red_internacional_de_transporte_de_drogas_mediante_embarcaciones_de_recreo.shtml