A joint Spanish operation in the middle of the Atlantic, with the support of the British and French authorities, has resulted in the seizure of 1 ton of cocaine on board a competition sailing vessel.
The drugs (1,018 one-kilogram packages of cocaine) were hidden in a double bottom next to the fuel tanks, seen as a place that was "very difficult to access" and concealed in such a way that it was "undetectable" with a basic inspection.
The 3 crew members were arrested and 5 more persons, believed to be associated with the criminal organisation based in Malaga (Spain), were arrested on land.
This criminal group had experienced sailors based in the south of Spain, specialised in the navigation of this kind of vessels, often registering sailboats in regattas and sporting events.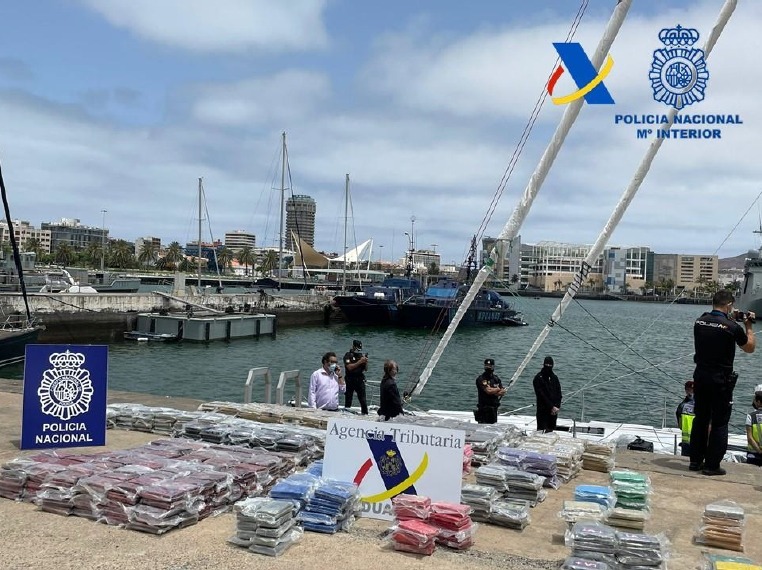 Press: https://www.diariosur.es/sucesos/abordan-velero-droga-malaga-20210726105105-nt.html ref=https%3A%2F%2Fwww.diariosur.es%2Fsucesos%2Fabordan-velero-droga-malaga-20210726105105-nt.html
Video: https://www.abc.es/sociedad/abci-policia-interviene-tonelada-cocaina-oculta-velero-malaga-202107261221_video.html