In the last days the Spanish authorities have conducted a maritime operation approximately 300 nautical miles south of the Canary Islands, which has led to the seizure of 2900Kg of cocaine concealed in the fuel tanks.
This joint operation was undertaken by the National Police, The Guardia Civil and the Spanish Customs (DAVA), with close support from the MAOC-N.
The interception and boarding conditions were very complicated due to the weather conditions, with strong northerly winds of more than 40 knots and gusts up to 60 knots. Despite these difficulties, the rapid action of the Spanish patrol vessel 'Condor' and its crew, prevented the possible trans-shipment of the drugs to other vessels.
The 5 crew members from Turkish and Georgian origin have been arrested and presented to the competent judiciary authority.
So far in 2022 the MAOC (N) countries have already seized over 12300Kg of cocaine, through operations supported by the Centre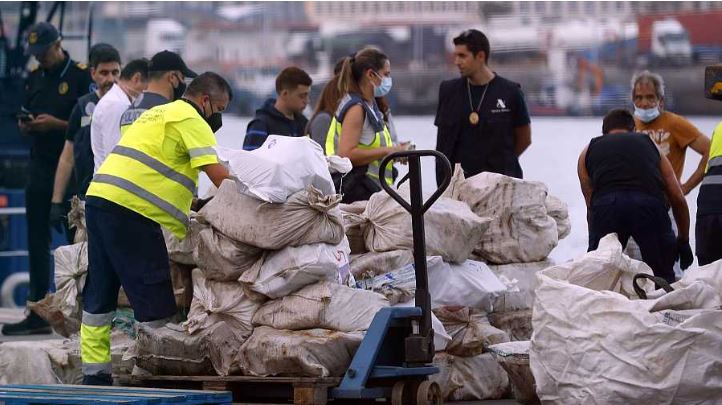 Press: https://www.rtve.es/noticias/20220417/canarias-cinco-detenidos-pesquero-2900-kilos-cocaina/2332640.shtml
Press: https://www.dw.com/en/spain-fishing-boat-with-3-metric-tons-of-cocaine-seized/a-61499965